Rear View Music provide bespoke entertainment for Weddings, parties and corporate events. We cater for all sizes of event, so nothing is too big or too small. We are, by nature, a BESPOKE services company so, ask us and we'll put something together for you.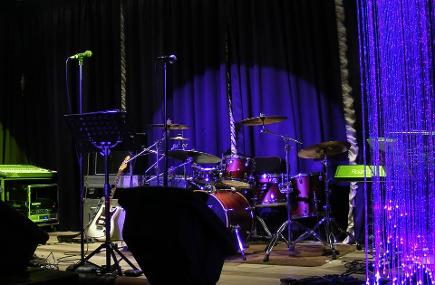 Wedding Band - Rear View is a top wedding band in Edinburgh renown for our high energy, high class performances. Over the years we have firmly cemented our reputation as Scotland's premier wedding band.
Function Band - The popularity of our function band has risen sharply in the last year. Our well co-ordinated team will not only get your party started, but keep it there. We come very highly recommended and never fail to impress.
Click the link to find out more about our Function Band
DJ's - A DJ could be just the ticket for your party or event, and our guys have the floorfillers you want. Our DJ's come at no extra cost when booking our Function Band, but check out the link for more info on our DJ's
Ceilidh Band - Nothing gets a party going quite like a ceilidh, and if you're not sure of the moves, our experienced callers will guide you and your guests through some old favourites, and fantastic traditional fun. Our Ceilidh band come at no extra cost when booking our Function band, but check out the link for more information on our Ceilidhs.
Copyright © Rear View Music 2017

The contents of this website, including text, graphics, logos, audio clips, digital downloads, buttons are exclusive property of Rear View Music, unless otherwise stated.
The site is for personal use only and may only be used for Private or internal business only. It is not to be reproduced, transmitted, or used to create derivative work, without prior consent. All rights reserved.
Any infringement of our rights will result in appropriate legal action.